04/2012
light on air
By order of the architecture office ÜberRaum, we designed a light installation for the recently refurbished and restored studios of German Television station ZDF in London . The 18 glass globes of various sizes sparkle down three storeys to illuminate the stairway in the town house at St. James' Park.
For the realisation of the project, we were able to commit the renowned lighting manufacturer Glashütte Limburg as partner.
www.uber-raum.com
www.glashuette-limburg.de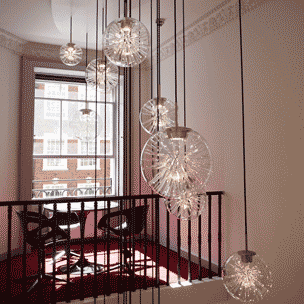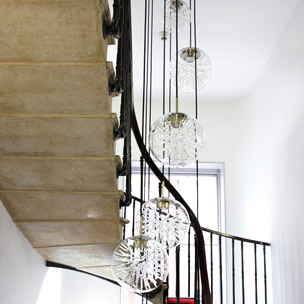 04/2012
Designer's heaven
The pendant light Madrid , which since 2011 has been produced and marketed in a round and an oval variant by Mawa Design, was awarded the Design Plus Award at the 2012 Light+Building trade fair. Both Mawa Design and the Design Plus exhibition will showcase the lights until 20 April.
www.mawa-design.de
www.german-design-council.de/wettbewerbe/design-plus