04/2012
Sky of glass
Ippolito Fleitz Group – identity architects always set great store by ceiling design. Hence, the newly designed shop of winery Höchst in the Main-Taunus Centre is crowned with a sky of 160 partly illuminated glass elements resembling large, full grapes.
Isabel Hamm Licht had the demanding task of transforming the design for production in the glass factory as well as illuminating and mounting the 52 cm high glass balloons.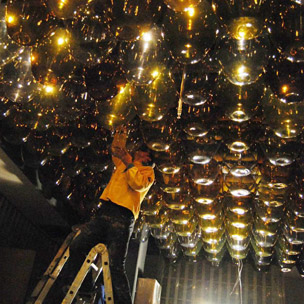 05/2011
Showkitz
Originally designed for the fashion store Frauenschuh in Kitzbuehel/Tirol (Austria) this first lightning design by isabel hamm licht has developed into many variations. A small version is displayed in an outstanding place: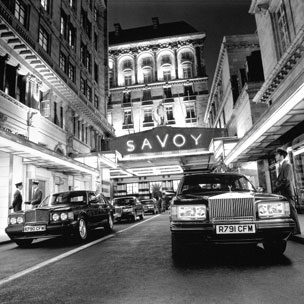 "Kitzbuehel" at the Savoy
In cooperation with the London based light planning office Chiaroscuro isabel hamm licht contributed six wall lights for the Savoy Grill restaurant in the legendary hotel in London.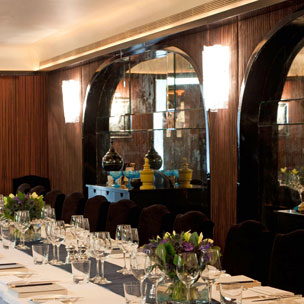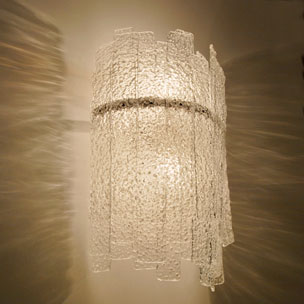 "Kitzbuehel" in Switzerland
In a further cooperation with Iria Degen Interiors, we developed a group of three round Kitzbuehel chandeliers in different lengths and diametres for a private house in Switzerland. The 72 dimmable LED candles (each with three watts) create a light impression just like conventional light bulbs – with the advantage of low maintenance and high efficency.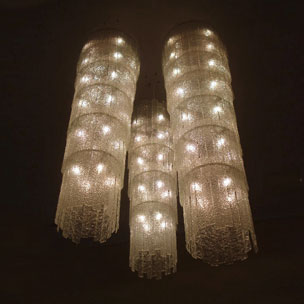 Bath "Kitzbuehel"
Another variation of Kitzbuehel demonstrates that this design can also be trimmed lenghtwise. In a bathroom with a 2,50 metre ceiling a single oval ring with three layers of termic shaped glass creates a special highlight.