11/2010
isabel hamm licht in Salzburg
For a private residence in Austria – planned by Gogl & Partner – we created a new table chandelier design: 30 delicate, blown glass globes are arranged around the six bulbs like a bouquet.
With the transformer discreetly recessed into the ceiling, all wiring hides in a slim, chrome-plated brass tube.
Both chandeliers have been realised in collaboration with Akzente Lichtsysteme.

www.gogl-architekten.at
www.akzente-lichtsysteme.at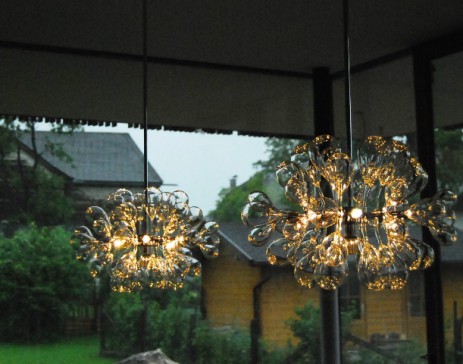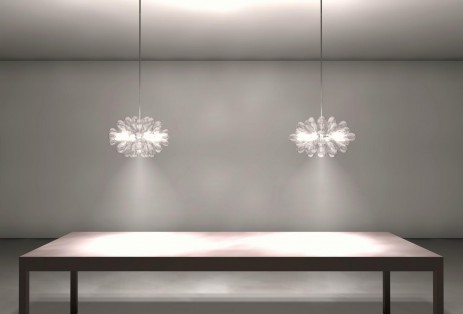 07/2010
isabel hamm licht in Zürich
In cooperation with Iria Degen Interiors we developed an advanced version of our classic "Kitzbuehel" for a showroom at Zurich: genuinly designed as a four metre pendant light we designed variations for wall and floor.