August
In 2015, there was quite a bit to do again in London.In the summer, we installed 4 "Clouds" and a "Blossom" in the private Members Club of KPMG in London. Since the rooms were still unfurnished during the installation, beautiful new impressions came about. Russell Sage Studio from London planned to include the lights.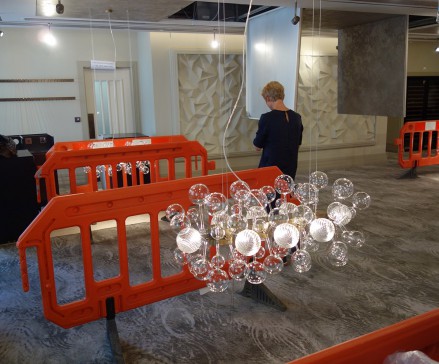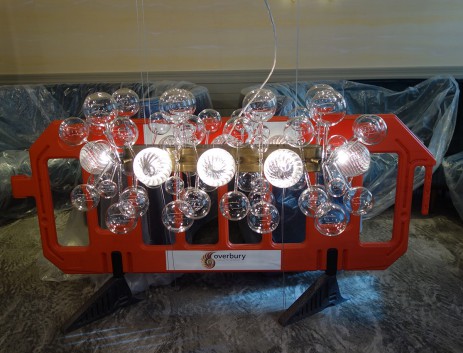 Subsequently, we installed a "Cloud" in an exclusive apartment practically opposite Hyde Park in elegant South Kensington. After modification by the ÜberRaum Architects, the apartment obtained additional space in what seemed to be in the open air, on which a glass cloud now hangs permanently.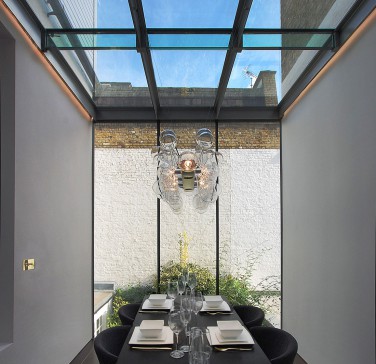 December
The former Floridita Music Club in Soho was reopened as the "100 Wardour" Club in early January of 2016. Before the turn of the year, the central luminous centrepiece had to be mounted above the bar. With 98 luminous glass chains, which were suspended in a frame of 4 metres in diameter, a festive mood was immediately created. This club also was designed by Russell Sage Studio of London.